HiMedia
Expertise Partner 
HiMedia is a values-driven firm that uses science and innovation to translate innovative ideas into high-quality chemically defined serum-free cell culture media for biotherapeutic protein, vaccine & cultured meat production.
We produce animal origin-free, food grade customized, bulk powder as well as liquid media in our ISO22000, ISO9000, WHO GMP facilities. We provide bioprocess optimization & scale up (up to 50L bioreactor level) in our well-advanced equipped facilities.

Triplebar Bio
Innovation Partner 
At Triplebar we evolve animal cells to scale - reach suspension, improve growth rates, and reduce expensive media ingredients. We harness the power of evolution to let nature do what it does best – design the perfect solution to biological problems. We capture this power by miniaturizing evolution in a proprietary, high-throughput screening platform, measuring the effect of billions of mutations. If you're trying to improve your cell line or create a new one - let's talk. 

Getinge
Exhibition Partner 
With a firm belief that every person and community should have access to the best possible care, Getinge provides hospitals and life science institutions with products and solutions that aim to improve clinical results and optimize workflows. The offering includes products and solutions for intensive care, cardiovascular procedures, operating rooms, sterile reprocessing, life science, and Applikon bioreactor systems. Getinge employs over 10,000 people worldwide and the products are sold in more than 135 countries.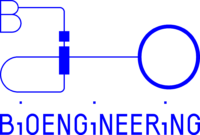 Bioengineering
Event Partner 
From benchtop-scale fermenter and bioreactor to some of the world's largest biomanufacturing facilities and everything in between, Bioengineering's in-house capabilities include design, engineering, fabrication, automation, installation, commissioning and qualification of different kind of food reactors. We provide a wide range of different technology from bubble free aeration, loop reactors and low shear stress scaffold cultivation. We provide 50 years of expert knowledge, servicing, inspection and documentation assistance to ensure reliable operation and uptime.